IMPORTANT NOTICE: Due to staff shortages the shop will be temporarily closed and orders may not be dispatched until week commencing 1st April. I hope all our lovely customers can bear with us in this time that is difficult for all of us. Please contact me on 01480 463212 if I can be of any assistance.
Denby Heritage Fountain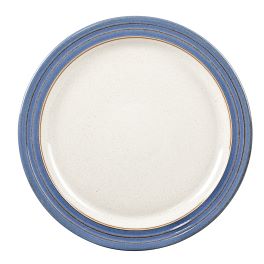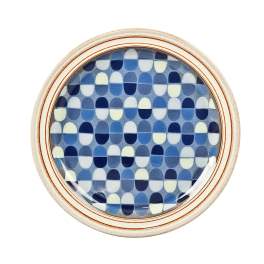 Produced 2014 until 2019
Discontinued Denby Heritage Fountain Items
Email us at enquiries@tablewareforlife.co.uk to go on our list for discontinued items currently out of stock. There is no obligation or additional charge for this service.
Description
In Stock
Condition
Price (each)
Buy
Denby Heritage Fountain Small Plate

18cm

5
New
£11.00
Denby Heritage Fountain Small Deep Plate

18.5cm

0
Denby Heritage Fountain Medium Plate

22.5cm

17
New
£14.00
Denby Heritage Fountain Accent Medium Plate

22.5cm

10
New
£14.00
Denby Heritage Fountain Dinner Plate

27cm

7
New
£16.00
Denby Heritage Fountain Medium Coupe Plate

21cm

5
New
£14.00
Denby Heritage Fountain Coupe Dinner Plate

26cm

6
New
£16.00
Denby Heritage Fountain Extra Large Wide Rimmed Plate

31cm

0
Denby Heritage Fountain Cereal Bowl

17cm

17
New
£14.00
Denby Heritage Fountain Rimmed Cereal Bowl

18cm

9
New
£13.00
Denby Heritage Fountain Rimmed Small Bowl

15.5cm

1
New
£11.50
Denby Heritage Fountain Shallow Rimmed Bowl

21cm

0
Denby Heritage Fountain Shallow Rimmed Bowl

21cm

0
Denby Heritage Fountain Pasta Bowl

21.5cm

6
New
£16.00
Denby Heritage Fountain Rimmed Pasta Bowl

22.5cm

0
Denby Heritage Fountain Rice Bowl

12.5cm

10
New
£12.00
Denby Heritage Fountain Deep Noodle Bowl

14cm

2
New
£14.50
Denby Heritage Fountain Extra Large Wide Rimmed Bowl

28cm

0
Denby Heritage Fountain Small Bowl

10.5cm

0
Denby Heritage Fountain Small Shallow Bowl

13cm

0
Denby Heritage Fountain Ramen/Large Noodle Bowl

17cm

2
New
£18.00
Denby Heritage Fountain Medium Shallow Bowl

15.5cm

0
Denby Heritage Fountain Large Mug

0.4 ltr

8
New
£14.00
Denby Heritage Fountain Accent Large Mug

0.4 ltr

17
New
£16.00
Denby Heritage Fountain Cascade Mug

0.4 ltr

5
New
£12.00
Denby Heritage Fountain Cup

0.25 ltr, Cup Only

0
Denby Heritage Fountain Saucer

SAUCER ONLY

0
Denby Heritage Fountain Small Jug

0.275 ltr

2
New
£25.00
Denby Heritage Fountain Large Jug

1.1 ltr

1
New
£38.00
Denby Heritage Fountain Accent Teapot

1.4 ltr

1
New
£65.00
Denby Heritage Fountain Covered Sugar Bowl

250g

1
New
£21.00
Denby Heritage Fountain Small Side Bowl

13cm

0
Denby Heritage Fountain Medium Side Bowl

14cm

0
Denby Heritage Fountain Large Side Bowl

16.5cm

0
Denby Heritage Fountain Small Nesting Bowl

13.5cm

0
Denby Heritage Fountain Medium Nesting Bowl

17cm

0
Denby Heritage Fountain Large Nesting Bowl

20.5cm

0
Denby Heritage Fountain Extra Large Nesting Bowl

24cm

0
Denby Heritage Fountain Medium Oval Tray

27cm

1
New
£25.00
Denby Heritage Fountain Small Rectangular Platter

26 x 14cm

0
Denby Heritage Fountain Accent Rectangular Plate

26 x 14.5cm

2
New
£28.00
Denby Heritage Fountain Storage Jar

1 litre H:15cm W:13cm

2
New
£28.00
Denby Heritage Fountain Mixing Bowl

29cm

1
New
£35.00