Coronavirus Update: Our shop may be temporarily closed but you can still shop with us online. We will endeavour to get parcels dispatched as soon as possible but please bear in mind it may take a little longer than usual for us.
Free postage on UK orders over £50
Denby Caramel, Stripes & Plaid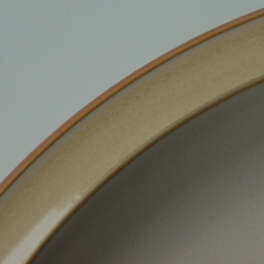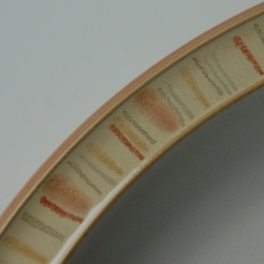 Caramel & Stripes was produced in 2006 until February 2012. Caramel Plaid mugs were added to the range in 2008.
Email us at enquiries@tablewareforlife.co.uk to go on our list for discontinued items currently out of stock. There is no obligation or additional charge for this service.
Description
In Stock
Condition
Price (each)
Buy
Denby Caramel Teaplate

18.5cm/7.25"

1
Very Good
£9.00
Denby Caramel Stripes Teaplate

18.5cm/7.25"

25
Excellent
£12.00
Denby Caramel Stripes Teaplate

18.5cm/7.25"

1
Excellent - 2nd Quality
£10.00
Denby Caramel Salad/Dessert Plate

22.5cm/9"

2
Good
£10.00
Denby Caramel Salad/Dessert Plate

22.5cm/9"

11
Very Good
£12.00
Denby Caramel Stripes Salad/Dessert Plate

22.5cm/9"

4
Excellent
£14.00
Denby Caramel Stripes Salad/Dessert Plate

22.5cm/9"

1
Excellent - 2nd Quality
£12.00
Denby Caramel Stripes Salad/Dessert Plate

22.5cm/9"

2
Very Good
£12.00
Denby Caramel Stripes Salad/Dessert Plate

22.5cm/9"

1
Very Good - 2nd Quality
£10.00
Denby Caramel Dinner Plate

26.5cm/10.5"

1
Good
£12.00
Denby Caramel Stripes Dinner Plate

26.5cm/10.5"

9
Excellent
£16.00
Denby Caramel Stripes Dinner Plate

26.5cm/10.5"

2
Excellent -2nd Quality
£14.00
Denby Caramel Stripes Dinner Plate

26.5cm/10.5"

2
Very Good
£14.00
Denby Caramel Gourmet Plate

31cm/12"

1
Good
£12.00
Denby Caramel Gourmet Plate

31cm/12"

2
New
£18.00
Denby Caramel Gourmet Plate

31cm/12"

3
Very Good
£14.00
Denby Caramel Soup/Cereal Bowl

15.5cm/6"

1
Excellent - 2nd Quality
£14.00
Denby Caramel Soup/Cereal Bowl

15.5cm/6"

6
Very Good
£14.00
Denby Caramel Stripes Soup/Cereal Bowl

15.5cm/6"

6
Excellent
£16.00
Denby Caramel Stripes Rimmed Bowl

21cm/8.25"

0
Denby Caramel Pasta Bowl

21.5cm/8.5"

0
Denby Caramel Stripes Rice Bowl

12.5cm/5"

0
Denby Caramel Stripes Noodle Bowl

14cm/5.5"

1
Excellent
£16.00
Denby Caramel Stripes Dipping Bowl

125ml/4.5 fl oz

0
Denby Caramel Gourmet Bowl

28cm/11"

0
Denby Caramel Small Curve Mug

8.5cm tall, approx 0.3 l

2
Excellent - 2nd Quality
£12.00
Denby Caramel Stripes Small Curve Mug

0.3 ltr/10.5 fl oz

2
Excellent - 2nd Quality
£12.00
Denby Caramel Stripes Small Curve Mug

0.3 ltr/10.5 fl oz

4
Very Good
£12.00
Denby Caramel Plaid Large Curve Mug

0.4 ltr/14 fl oz

0
Denby Caramel Stripes Large Curve Mug

0.4 ltr/14 fl oz

3
Good (dull from dishwasher)
£10.00
Denby Caramel Tea Cup

0.25 ltr/9 fl oz, Cup Only

6
New
£10.75
Denby Caramel Stripes Tea Cup

0.25 ltr/9 fl oz, Cup only

4
Excellent
£8.00
Denby Caramel Stripes Tea Cup

0.25 ltr/9 fl oz, Cup only

1
Excellent - 2nd Quality
£7.00
Denby Caramel Tea Saucer

Saucer Only

6
Excellent
£6.00
Denby Caramel Stripes Espresso Cup & Saucer

0.1 ltr

4
Excellent
£12.00
Denby Caramel Stripes Espresso Cup

0.1 ltr/3.5 fl oz, Cup Only

0
Denby Caramel Espresso Saucer

Saucer Only

2
Excellent - 2nd Quality
£5.00
Denby Caramel Espresso Saucer

Saucer Only

6
New
£7.00
Denby Caramel Stripes Small Jug

0.25 ltr/9 fl oz, right jug in picture

0
Denby Caramel Stripes Large Jug

0.7 ltr/1.25 pint, left jug in picture

0
Denby Caramel Stripes Teapot

1.25 ltr/2.25 pint

0
Denby Caramel Stripes Teapot LID ONLY

Lid Only. Please note exact colour match is not guaranteed as all Denby varies slightly in colour.

0
Denby Caramel Stripes Covered Sugar

280g/10oz

0
Denby Caramel Medium Serving Bowl

1.4 ltr/2.5 pint

1
Excellent
£28.00
Denby Caramel Medium Serving Bowl

1.4 ltr/2.5 pint

1
New
£43.00
Denby Caramel Stripes Serving Bowl

1.9ltr/3.25 pint

0
Denby Caramel Small Oval Tray

19.5cm/7.5"

1
New
£12.75
Denby Caramel Small Oval Tray

19.5cm/7.5"

2
Very Good
£10.00
Denby Caramel Stripes Oval Platter

36cm/14"

0
Denby Caramel Small Oval Dish

0.4 ltr/14 fl oz

0
Denby Caramel Oblong Dish

2.6 ltr/4.5 pint

1
Very Good
£22.00
Denby Caramel Casserole Dish

2.2 ltr/3.75 pint

0