FREE delivery in mainland UK on orders over £50 (excludes highlands).
Denby Jewel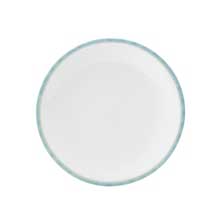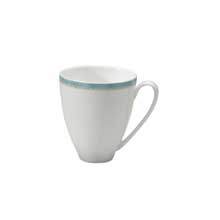 Produced 2007 until February 2010. A china range in white with a soft aqua edge. The same shapes as the current China range.
Email us at enquiries@tablewareforlife.co.uk to go on our list for discontinued items currently out of stock. There is no obligation or additional charge for this service.
Description
In Stock
Condition
Price (each)
Buy
Denby Jewel Teaplate

18cm/7"

0
Denby Jewel Salad/Dessert Plate

23cm/9"

0
Denby Jewel Dinner Plate

29cm/11.5"

0
Denby Jewel Gourmet Plate

33cm/13"

1
Excellent
£20.00
Denby Jewel Gourmet Plate

33cm/13"

4
New
£25.00
Denby Jewel Gourmet Plate

33cm/13"

3
Very Good
£18.00
Denby Jewel Soup/Cereal Bowl

15.5cm/6.25"

0
Denby Jewel Pasta Bowl

22cm/8.75"

0
Denby Jewel Rice Bowl

13cm/5.25"

0
Denby Jewel Noodle Bowl

14cm/5.5"

7
New
£14.00
Denby Jewel Gourmet Bowl

30cm/12"

6
New
£25.00
Denby Jewel Small Mug

0.3 ltr/10.5 fl oz

0
Denby Jewel Large Mug

0.35 ltr/12.5 fl oz

0
Denby Jewel Tea Cup

CUP ONLY, 0.25 ltr/9 fl oz

0
Denby Jewel Tea Saucer

SAUCER ONLY

0
Denby Jewel Espresso Cup

CUP ONLY, 80ml/3 fl oz

3
New
£11.00
Denby Jewel Espresso Saucer

SAUCER ONLY

4
New
£9.00
Denby Jewel Salt Pot

SALT ONLY

1
New
£17.25
Denby Jewel Pepper Pot

PEPPER ONLY

2
New
£17.25
Denby Jewel Small Jug

0.3 ltr/10.5 fl oz

0
Denby Jewel Large Jug

0.9 ltr/1.5 pint

1
New
£38.00
Denby Jewel Sauce Boat

JUG ONLY, 0.3 ltr/10.5 fl oz

1
New
£30.00
Denby Jewel Sauce Boat Stand

STAND ONLY

1
New
£12.00
Denby Jewel Teapot

1.1 ltr/2 pint

0
Denby Jewel Covered Sugar

225g/8oz

0
Denby Jewel Covered Veg Dish

1.75 ltr/3 pint

0
Denby Jewel Large Salad Bowl

1.75 ltr/3 pint

0