FREE delivery for mainland GB orders over £50 (excludes highlands and islands) Other areas please see postage page.
Denby Fire, Chilli & Stripes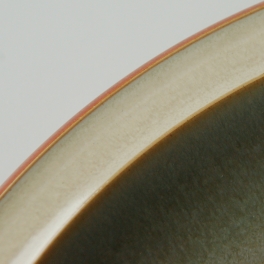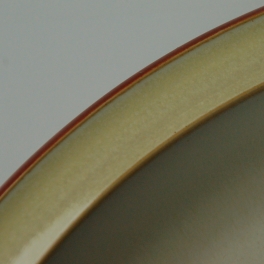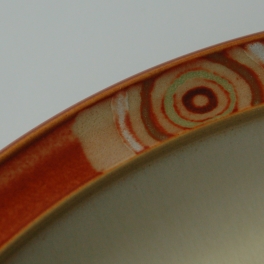 Denby Fire, produced in Green, Yellow, Chilli and Stripes
Produced 2003 until February 2018
Email us at enquiries@tablewareforlife.co.uk to go on our list for discontinued items currently out of stock. There is no obligation or additional charge for this service.
Description
In Stock
Condition
Price (each)
Buy
Denby Fire Green Teaplate

18.5cm/7.25"

3 in stock
Excellent - 2nd Quality
£12.00
Denby Fire Stripes Teaplate

18.5cm

0 in stock
Denby Fire Yellow Teaplate

18.5cm/7.25"

0 in stock
Denby Fire Chilli Salad/Dessert Plate

22.5cm/9"

4 in stock
Good
£10.00
Denby Fire Chilli (rim) Salad/Dessert Plate

22.5cm/9"

6 in stock
New
£17.00
Denby Fire Green Salad/Dessert Plate

22.5cm/9"

3 in stock
Excellent - 2nd Quality
£13.00
Denby Fire Green Salad/Dessert Plate

22.5cm/9"

1 in stock
New
£16.00
Denby Fire Green Salad/Dessert Plate

22.5cm/9"

3 in stock
Very Good - 2nd Quality
£10.00
Denby Fire Yellow Salad/Dessert Plate

22.5cm/9"

16 in stock
New
£16.00
Denby Fire Chilli Dinner Plate

26.5cm/10.5"

3 in stock
Good
£10.00
Denby Fire Chilli Dinner Plate

26.5cm/10.5"

4 in stock
Good (dull from dishwasher)
£10.00
Denby Fire Green Dinner Plate

26.5cm/10.5"

0 in stock
Denby Fire Stripes Dinner Plate

26.5cm

0 in stock
Denby Fire Yellow Dinner Plate

26.5cm/10.5"

15 in stock
New
£17.00
Denby Fire Chilli Soup/Cereal Bowl

15.5cm/6"

5 in stock
Excellent
£16.00
Denby Fire Chilli Soup/Cereal Bowl

15.5cm/6"

4 in stock
Good (dull from dishwasher)
£10.00
Denby Fire Green Soup/Cereal Bowl

15.5cm/6"

1 in stock
New
£17.00
Denby Fire Yellow Soup/Cereal Bowl

15.5cm/6"

6 in stock
New
£17.00
Denby Fire Yellow Soup/Cereal Bowl

15.5cm/6"

7 in stock
Very Good
£14.00
Denby Fire Green Rimmed Bowl

21cm/8.25"

0 in stock
Denby Fire Yellow Rimmed Bowl

21cm/8.25"

0 in stock
Denby Fire Chilli Pasta Bowl

21.5cm/8.5"

0 in stock
Denby Fire Green Pasta Bowl

21.5cm/8.5"

0 in stock
Denby Fire Yellow Pasta Bowl

21.5cm/8.5"

6 in stock
Very Good - 2nd Quality
£14.00
Denby Fire Rice Bowl

12.5cm/5"

0 in stock
Denby Fire Chilli Rice Bowl

12.5cm/5"

0 in stock
Denby Fire Stripes Rice Bowl

12.5cm

1 in stock
Excellent
£16.00
Denby Fire Double Dip Mug

0.35 ltr

0 in stock
Denby Fire Green Small Curve Mug

0.3 ltr, Mug only

4 in stock
Excellent - 2nd Quality
£13.00
Denby Fire Yellow Small Curve Mug

0.3 ltr, Mug only

0 in stock
Denby Fire Chilli Large Curve Mug

0.4 ltr, Mug only

5 in stock
Excellent
£17.00
Denby Fire Chilli Plain Large Curve Mug

0.4 ltr

0 in stock
Denby Fire Green Large Curve Mug

0.4 ltr, Mug only

0 in stock
Denby Fire Stripes Large Curve Mug

0.4 ltr/14 fl oz

1 in stock
Excellent
£18.00
Denby Fire Fluted Mug

0.35 ltr

0 in stock
Denby Fire Straight Cup & Saucer

Cup approx 140ml

0 in stock
Denby Fire Yellow Tea Cup

0.25 ltr/9 fl oz, Cup only

0 in stock
Denby Fire Chilli Tea Saucer

Saucer only

0 in stock
Denby Fire Green Tea Saucer

Saucer only

0 in stock
Denby Fire Yellow Tea Saucer

Saucer only

6 in stock
New
£10.00
Denby Fire Espresso Cup

0.1 ltr, Cup only

0 in stock
Denby Fire Espresso Saucer

Saucer only

0 in stock
Denby Fire Salt Pot
0 in stock
Denby Fire Pepper Pot
0 in stock
Denby Fire Small Jug

0.25 ltr/9 fl oz

1 in stock
Excellent
£20.00
Denby Fire Large Jug

0.7 ltr/1.25 pint

0 in stock
Denby Fire Teapot

1.25 ltr/2.25 pint

1 in stock
Excellent
£28.00
Denby Fire Teapot LID ONLY

Lid Only. Please note exact colour match is not guaranteed as all Denby varies slightly in colour.

0 in stock
Denby Fire Chilli Teapot - Classic 1922 shape

1.25 ltr

0 in stock
Denby Fire Covered Sugar LID ONLY
0 in stock
Denby Fire Covered Sugar

280g/10oz

0 in stock
Denby Fire Serving Bowl

1.9ltr/3.25 pint

0 in stock
Denby Fire Chilli Serving Bowl

1.9ltr/3.25 pint

1 in stock
Excellent
£36.00
Denby Fire Chilli Serving Bowl

1.9ltr/3.25 pint

2 in stock
Very Good
£30.00
Denby Fire Small Nesting Bowl

13.5cm

0 in stock
Denby Fire Medium Nesting Bowl

17cm

0 in stock
Denby Fire Small Rectangular Platter

26 x 14.5cm

0 in stock
Denby Fire Oval Platter

36cm/14"

0 in stock
Denby Fire Chilli Round Platter

33.5cm/13"

1 in stock
Excellent
£36.00
Denby Fire Square Dish

1.5 ltr/2.75 pint

0 in stock
Denby Fire Small Oval Dish

0.4 ltr/14 fl oz

0 in stock
Denby Fire Oblong Dish

2.6 ltr/4.5 pint

0 in stock
Denby Fire Casserole Dish LID ONLY
0 in stock
Denby Fire Casserole Dish BASE ONLY

2.2 ltr/3.75 pint

0 in stock
Denby Fire Casserole Dish

2.2 ltr/3.75 pint

0 in stock
Denby Fire Ramekin

125ml/4.5 fl oz

0 in stock
Denby Fire Large Tumbler

0.45 ltr

0 in stock
Denby Fire Small Tumbler

0.3 ltr

2 in stock
Excellent
£12.00
Denby Fire White Wine Glass

0.2 ltr

0 in stock
Denby Fire Red Wine Glass

0.3 ltr

0 in stock
Denby Fire Champagne Flute

0.2 ltr

0 in stock
Denby Fire Glass Dessert Bowl

13.5cm

8 in stock
Excellent
£10.00