Coronavirus Update: Our shop may be temporarily closed but you can still shop with us online. We will endeavour to get parcels dispatched as soon as possible but please bear in mind it may take a little longer than usual for us.
Free postage on UK orders over £50
Denby Amethyst & Stone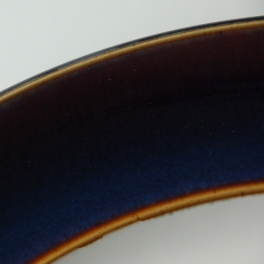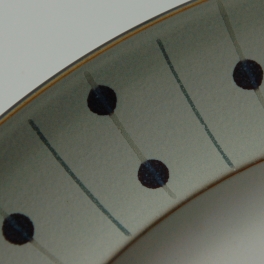 Amethyst & Stone was in launched 2010 and discontinued in January 2014. Amethyst is a gorgeous deep plum colour while Stone compliments with a cool grey background patterned with stripes and spots.
Email us at enquiries@tablewareforlife.co.uk to go on our list for discontinued items currently out of stock. There is no obligation or additional charge for this service.
Description
In Stock
Condition
Price (each)
Buy
Denby Amethyst Teaplate

20.5cm/8"

0
Denby Amethyst Stone Teaplate

20.5cm/8"

0
Denby Amethyst Salad/Dessert Plate

24.5cm/9.5"

4
Excellent
£14.00
Denby Amethyst Stone Salad/Dessert Plate

24.5cm/9.5"

23
New
£15.75
Denby Amethyst Dinner Plate

28cm/11"

0
Denby Amethyst Stone Dinner Plate

28cm/11"

7
New
£17.50
Denby Amethyst Gourmet Plate

31cm/12"

1
New - 2nd Quality
£20.00
Denby Amethyst Soup/Cereal Bowl

16cm/6.25"

0
Denby Amethyst Stone Soup/Cereal Bowl

23cm/9"

13
New
£16.50
Denby Amethyst Pasta Bowl

24cm/9.5"

0
Denby Amethyst Stone Rice Bowl

12.5cm/5"

0
Denby Amethyst Gourmet Bowl

28cm/11"

1
New - 2nd Quality
£20.00
Denby Amethyst Small Mug

0.25 ltr/9 fl oz

0
Denby Amethyst Large Mug

0.3 ltr/10.5 fl oz

0
Denby Amethyst Stone Large Mug

0.3 ltr/10.5 fl oz

0
Denby Amethyst Fluted Mug

0.35 ltr

0
Denby Amethyst Tea Cup

0.2 ltr/7 fl oz, CUP ONLY

0
Denby Amethyst Tea Saucer

SAUCER ONLY

21
New
£8.50
Denby Amethyst Stone Espresso Cup

60ml/3 fl oz, CUP ONLY

0
Denby Amethyst Espresso Saucer

SAUCER ONLY

4
New
£7.50
Denby Amethyst Small Jug

0.25 ltr/9 fl oz

0
Denby Amethyst Large Jug

0.65 ltr/1.25 pint

3
New
£41.00
Denby Amethyst Teapot

1.25 ltr/2.25 pint

0
Denby Amethyst Covered Sugar

300g/11oz

0
Denby Amethyst Medium Serving Bowl

1.4 ltr/2.5 pint

1
New
£45.00
Denby Amethyst Stone Round Platter

33.5cm/13"

0
Denby Amethyst Small Oblong Dish

0.5 ltr/18 fl oz

0
Denby Amethyst Large Oblong Dish

1.7 ltr/3 pint

0
Denby Amethyst Casserole Dish

2.2 ltr/3.75 pint

0