FREE POSTAGE on UK mainland orders OVER £99 (excludes highlands). Visit us for Exclusive In Store Offers
Denby Praline and Praline Noir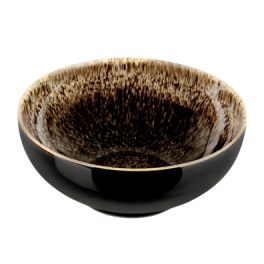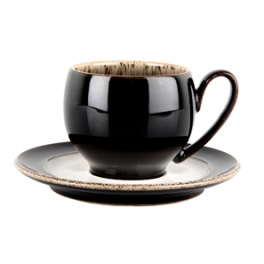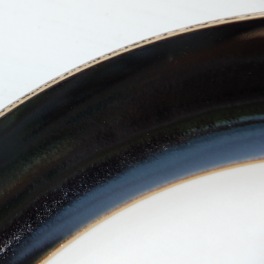 Deliciously dark, Praline captures the trend for mixing old and new, luxuriously tactile or beautifully eclectic and much loved pieces. Fashion your very own individual look with this sophisticated and dramatic range, and combine the divine Praline texture with Noir, an intense and very glam accent range.
Current Range - Launched 2011
Denby have now put Denby Praline on 1 year notice of discontinuation.
All current range items are new, 1st quality
Description
Our Price (each)
In Stock
Buy
Denby Praline Small Plate

20.5cm/8"

£11.00

10
Denby Praline Medium Plate

24.5cm/9.5"

£13.00

19
Denby Praline Noir Medium Plate

24.5cm/9.5"

£13.00

6
Denby Praline Dinner Plate

28cm/11"

£15.00

8
Denby Praline Noir Dinner Plate

28cm/11"

£15.00

2
Denby Praline Cereal Bowl

16cm/6.25"

£13.00

12
Denby Praline Noir Wide Rimmed Cereal Bowl

23cm/9"

£14.00

6
Denby Praline Pasta Bowl

22cm

£16.50

13
Denby Praline Rice Bowl

12.5cm/5"

£14.00

6
Denby Praline Large Mug

0.42 ltr

£15.00

8
Denby Praline Straight Mug

0.35 ltr

£12.00

10
Denby Praline Tea/Coffee Cup

0.3 ltr, Cup Only

£12.00

6
Denby Praline Tea/Coffee Saucer

Saucer Only

£10.00

6
Denby Praline Small Jug

0.25 ltr/9 fl oz

£30.00

1
Denby Praline Large Jug

0.65 ltr/1.25 pint

£44.00

1
Denby Praline Teapot

1.25 ltr/2.25 pint

£65.00

2
Denby Praline Covered Sugar Bowl

300g/11oz

£29.00

1
Denby Praline Serving Bowl

1.4 ltr/2.5 pint

£47.50

1
Denby Praline Oval Platter

40cm/16"

£50.00

1
Denby Accessories Woven Black Placemat - Vinyl

44 x 30cm

£3.00

(50% OFF)

RRP £6.00

20
Discontinued Items
Description
In Stock
Condition
Price (each)
Buy
Denby Praline Espresso Saucer

Saucer Only

3
New
£7.00
Denby Praline Noir Small Plate
1
New
£9.00