FREE delivery for mainland GB orders over £50 (excludes highlands and islands) Other areas please see postage page.
Denby Jet Black, Grey, Stripes, Skyline & Dots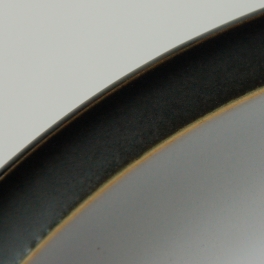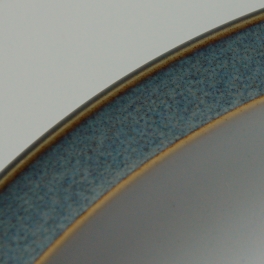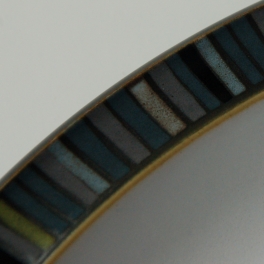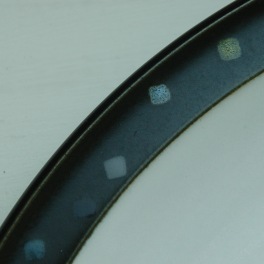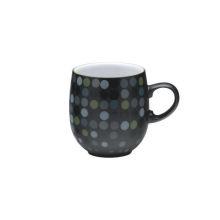 Lauched 2003 - Discontinued Feb 2021
Jet Black & Stripes is now discontinued, no more new stock may now be available
Jet Dots and Skyline were produced as accents to Jet. Jet Dots was produced 2006 until 2010. Jet Skyline 2009 until February 2012. Jet Grey until Feb 2020.
Email us at enquiries@tablewareforlife.co.uk to go on our list for discontinued items currently out of stock. There is no obligation or additional charge for this service.
Description
In Stock
Condition
Price (each)
Buy
Denby Jet Black Small Plate

18.5cm/7.25"

0 in stock
Denby Jet Dots Teaplate

18.5cm/7.25"

1 in stock
Excellent
£14.00
Denby Jet Grey Small Plate

18.5cm/7.25"

3 in stock
Very Good
£14.00
Denby Jet Skyline Teaplate

18.5cm/7.25"

0 in stock
Denby Jet Stripes Small Plate

18.5cm/7.25"

0 in stock
Denby Jet Black Medium Plate

22.5cm/9"

5 in stock
Good
£10.00
Denby Jet Black Medium Plate

22.5cm/9"

3 in stock
Very Good
£13.00
Denby Jet Dots Salad/Dessert Plate

22.5cm/9"

0 in stock
Denby Jet Grey Medium Plate

22.5cm/9"

2 in stock
Very Good - 2nd Quality
£12.00
Denby Jet Skyline Salad/Dessert Plate

22.5cm/9"

0 in stock
Denby Jet Stripes Medium Plate

22.5cm/9"

0 in stock
Denby Jet Black Dinner Plate

26.5cm/10.5"

2 in stock
Good
£12.00
Denby Jet Black Dinner Plate

26.5cm/10.5"

1 in stock
New - 2nd Quality
£16.00
Denby Jet Black Dinner Plate

26.5cm/10.5"

2 in stock
Very Good
£14.00
Denby Jet Dots Dinner Plate

26.5cm/10.5"

1 in stock
Good
£13.00
Denby Jet Grey Dinner Plate

26.5cm/10.5"

0 in stock
Denby Jet Skyline Dinner Plate

26.5cm/10.5"

0 in stock
Denby Jet Stripes Dinner Plate

26.5cm/10.5"

0 in stock
Denby Jet Dots Soup/Cereal Bowl

15.5cm/6"

0 in stock
Denby Jet Skyline Soup/Cereal Bowl

15.5cm/6"

0 in stock
Denby Jet Black Cereal Bowl

15.5cm

0 in stock
Denby Jet Grey Cereal Bowl

15.5cm/6"

0 in stock
Denby Jet Stripes Cereal Bowl

15.5cm/6"

0 in stock
Denby Jet Black Shallow Rimmed Bowl

21cm/8.25"

0 in stock
Denby Jet Grey Rimmed Bowl

21cm/8.25 inches

0 in stock
Denby Jet Black Pasta Bowl

22cm

0 in stock
Denby Jet Grey Pasta Bowl

22cm

0 in stock
Denby Jet Rice Bowl

13cm

0 in stock
Denby Jet Dots Rice Bowl

12.5cm/5"

0 in stock
Denby Jet Skyline Rice Bowl

12.5cm/5"

0 in stock
Denby Jet Stripes Rice Bowl

13cm

0 in stock
Denby Jet Noodle Bowl

14cm/5.5"

0 in stock
Denby Jet Dipping Bowl

125ml/4.5 fl oz

0 in stock
Denby Jet Small Bowl

10.5cm

0 in stock
Denby Jet Gourmet Bowl

28cm/11"

0 in stock
Denby Jet Egg Cup

6cm

0 in stock
Denby Jet Double Dip Mug

0.35 ltr

0 in stock
Denby Jet Straight Mug

0.35 ltr

0 in stock
Denby Jet Black Small Curve Mug

0.3 ltr/10.5 fl oz, Mug Only

1 in stock
Very Good - 2nd Quality
£13.00
Denby Jet Grey Small Curve Mug

0.3 ltr/10.5 fl oz, Mug Only

1 in stock
Very Good - 2nd Quality
£12.00
Denby Jet Large Curve Mug

0.4 ltr/14 fl oz, Mug Only

0 in stock
Denby Jet Black Matt Large Curve Mug

0.4 ltr

0 in stock
Denby Jet Dots Large Curve Mug

0.4 ltr/14 fl oz

0 in stock
Denby Jet Skyline Large Curve Mug

0.4 ltr/14 fl oz

0 in stock
Denby Jet Stripes Large Curve Mug

0.4 ltr/14 fl oz

0 in stock
Denby Jet Cascade Mug

0.4 ltr

0 in stock
Denby Jet Black Tea/Coffee Cup

0.25 ltr/9 fl oz, Cup Only

1 in stock
Excellent
£10.00
Denby Jet Black Tea/Coffee Cup

0.25 ltr/9 fl oz, Cup Only

3 in stock
New
£13.00
Denby Jet Black Tea/Coffee Cup

0.25 ltr/9 fl oz, Cup Only

7 in stock
Very Good
£8.00
Denby Jet Dots Tea Cup

0.25 ltr/9 fl oz, Cup only

1 in stock
Very Good - 2nd Quality
£7.00
Denby Jet Grey Tea/Coffee Cup

0.25 ltr/9 fl oz, Cup Only

0 in stock
Denby Jet Skyline Tea Cup

0.25 ltr/9 fl oz, Cup only

0 in stock
Denby Jet Stripes Tea/Coffee Cup

0.25 ltr/9 fl oz, Cup Only

0 in stock
Denby Jet Black Tea/Coffee Saucer

Saucer Only

0 in stock
Denby Jet Grey Tea/Coffee Saucer

Saucer Only

3 in stock
Excellent
£6.00
Denby Jet Espresso Cup

0.1 ltr, Cup only

0 in stock
Denby Jet Espresso Saucer

Saucer only

0 in stock
Denby Jet Trivet

24cm

0 in stock
Denby Jet Salt Pot
0 in stock
Denby Jet Pepper Pot
0 in stock
Denby Jet Dots Small Jug

0.25 ltr/9 fl oz

0 in stock
Denby Jet Skyline Small Jug

0.25 ltr/9 fl oz

0 in stock
Denby Jet Stripes Small Jug

0.25 ltr/9 fl oz

0 in stock
Denby Jet Large/Sauce Jug

0.7 ltr/1.25 pint

0 in stock
Denby Jet Dots Teapot

1.25 ltr/2.25 pint

0 in stock
Denby Jet Skyline Teapot

1.25 ltr/2.25 pint

0 in stock
Denby Jet Stripes Teapot

1.25 ltr/2.25 pint

3 in stock
New
£72.00
Denby Jet Stripes Teapot LID ONLY

Exact colour match not guaranteed as Denby varies slightly in colour

1 in stock
New
£20.00
Denby Jet Dots Covered Sugar

280g/10oz

0 in stock
Denby Jet Skyline Covered Sugar

280g/10oz

0 in stock
Denby Jet Stripes Covered Sugar Bowl

280g/10oz

0 in stock
Denby Jet Serving Bowl

1.4 ltr/2.5 pint

3 in stock
Very Good
£25.00
Denby Jet Dots Serving Bowl

1.9ltr/3.25 pint

0 in stock
Denby Jet Skyline Serving Bowl

1.9 ltr/3.25 pint

0 in stock
Denby Jet Stripes Serving Bowl

1.9ltr/3.25 pint

0 in stock
Denby Jet Round Casserole Dish

2.2 ltr/3.75 pint

0 in stock
Denby Jet Round Casserole Dish LID ONLY
0 in stock
Denby Jet Small Oval Tray

19.5cm/7.5"

0 in stock
Denby Jet Rectangular Plate

26 x 14.5cm

0 in stock
Denby Jet Stripes Oval Platter

36cm/14"

3 in stock
New
£62.00
Denby Jet Dots Round Platter

33.5cm/13"

0 in stock
Denby Jet Skyline Round Platter

33.5cm/13"

0 in stock
Denby Jet Square Dish

24cm x 24cm

0 in stock
Denby Jet Small Oval Dish

CLEARANCE RRP £20.50, 0.4 ltr

0 in stock
Denby Jet Small Rectangular Oven Dish

0.5 ltr/18 fl oz

0 in stock
Denby Jet Large Rectangular Oven Dish

1.7 ltr/3 pint

0 in stock
Denby Jet Oblong Dish

2.6 ltr/4.5 pint

0 in stock
Denby Jet Casserole Dish LID ONLY

23cm across

1 in stock
New
£22.00
Denby Jet Casserole Dish

2.2 ltr/3.75 pint

0 in stock
Denby Jet Storage Jar

15x13cm

0 in stock
Denby Jet White Wine (pack of 2)

0.2 ltr/7 fl oz

0 in stock
Denby Jet Red Wine (pack of 2)

0.3 ltr/10.5 fl oz

2 in stock
New
£14.00
Denby Jet Champagne Flutes (pack of 2)

240ml

0 in stock
Denby Jet Large Tumblers (pack of 2)

0.45 ltr/16 fl oz

0 in stock
Denby Jet Small Tumblers (pack of 2)

0.3 ltr/10.5 fl oz

0 in stock
Denby Jet Gin Glass (pack of 2)

610ml

0 in stock
Denby Jet Bicentenary One Cup Teapot (Boxed)

One Cup

0 in stock