FREE delivery for mainland GB orders over £50 (excludes highlands and islands) Other areas please see postage page.
Denby Monsoon Cosmic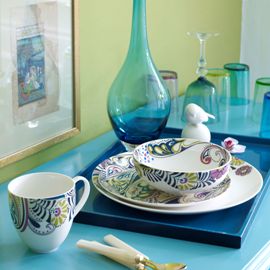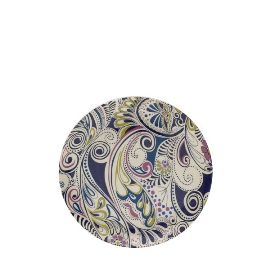 A stunning contemporary interpretation of a paisley print in deep blue, teal, mauve and lime with soft metallic highlights on fine soft cream china. Monsoon's Dinnerware Collection blends together the exotic allure of eastern colour and prints with a western bohemian style and influence.
Current Range - Launched 2011
All current range items are new, 1st quality
Description
Our Price (each)
In Stock
Buy
Denby Monsoon Cosmic Tea Saucer

17cm/6.75"

£4.50

Clearance, in stock items only

RRP £9.00

1 in stock