Coronavirus Update: Our shop may be temporarily closed but you can still shop with us online. We will endeavour to get parcels dispatched as soon as possible but please bear in mind it may take a little longer than usual for us.
Free postage on UK orders over £50
Denby Monsoon Cordoba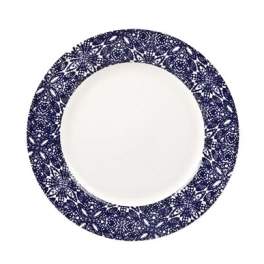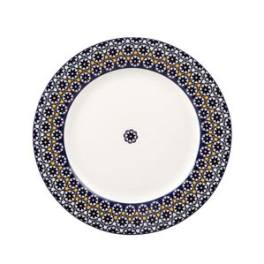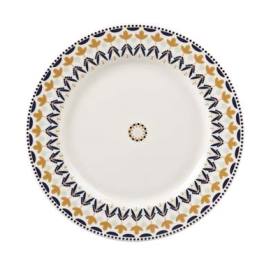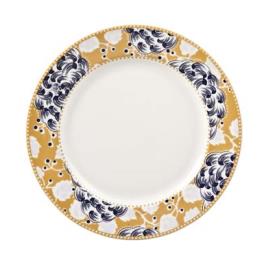 Produced 2014 until 2017. A striking fusion of geometric and floral prints, in a sophisticated palette of mustard yellow and deep navy, on fine, soft cream china.
Discontinued Items
Description
In Stock
Condition
Price (each)
Buy
Denby Monsoon Cordoba Side Plate

21.5cm/8.5 inches

0
Denby Monsoon Cordoba Alhambra Side Plate

21.5cm/8.5 inches

0
Denby Monsoon Cordoba Cadiz Blue Side Plate

21.5cm/8.5 inches

7
New
£9.00
Denby Monsoon Cordoba Jerez Side Plate

21.5cm/8.5 inches

10
New
£9.00
Denby Monsoon Cordoba Jerez Dinner Plate

28.5cm

0
Denby Monsoon Cordoba Jerez Soup/Cereal Bowl

16cm

8
New
£12.00
Denby Monsoon Cordoba Kitchen Mug

0.35 ltr/12.5 fl oz

0
Denby Monsoon Cordoba Alhambra Kitchen Mug

0.35 ltr/12.5 fl oz

0
Denby Monsoon Cordoba Cadiz Blue Kitchen Mug

0.35 ltr/12.5 fl oz

0
Denby Monsoon Cordoba Jerez Kitchen Mug

0.35 ltr/12.5 fl oz

0
Denby Monsoon Cordoba Jerez Tea Cup

0.2 ltr/7 fl oz, Cup only

6
New
£7.00
Denby Monsoon Cordoba Jerez Tea Saucer

14.5cm/5.75 inches

13
New
£5.00
Denby Monsoon Cordoba Small Jug

0.3 ltr/10.5 fl oz

0
Denby Monsoon Cordoba Jerez Pitcher

1.3 ltr/2.25 pint

0
Denby Monsoon Cordoba Jerez Teapot

1 ltr/1.75 pint

0
Denby Monsoon Cordoba Jerez Cake Stand

29cm/11.5 inches

1
New
£30.00
Denby Monsoon Cordoba Storage Jar

13 x 12cm

0
Denby Monsoon Cordoba Alhambra Storage Jar

13 x 12cm

0
Denby Monsoon Cordoba Jerez Storage Jar

13 x 12cm

0
Denby Monsoon Cordoba Cake Tins - Set of 3
0
Denby Monsoon Cordoba Worktop Saver

40 x 30cm

0
Denby Monsoon Cordoba Cadiz Blue Placemats - Set of 4
1
New
£17.00
Denby Monsoon Cordoba Cadiz Blue Coasters - Set of 4

10.5 x 10.5cm

2
New
£9.00
Denby Monsoon Cordoba Jerez Coasters - Set of 4

10.5cm

0
Denby Monsoon Cordoba Jerez Placemats - Set of 4

30.5cm

0
Denby Monsoon Cordoba Apron - Cotton
2
New
£18.00
Denby Monsoon Cordoba Double Oven Glove
0
Denby Monsoon Cordoba Single Oven Glove
2
New
£12.00
Denby Monsoon Cordoba Tea Towels - Set of 3
3
New
£18.00