Coronavirus Update: Our shop may be temporarily closed but you can still shop with us online. We will endeavour to get parcels dispatched as soon as possible but please bear in mind it may take a little longer than usual for us.
Free postage on UK orders over £50
Sophie Allport Bees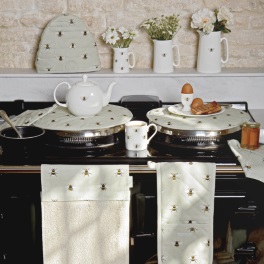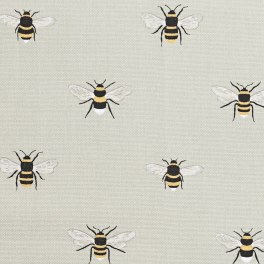 Fabulous Bee design by Sophie Allport. All tableware items are made from fine bone china.
Description
Our Price (each)
In Stock
Buy
Sophie Allport Bees Preserve Pot

160ml

£13.00

2
Sophie Allport Bees Multi Bee Jug - Small

300ml

£16.00

1
Sophie Allport Bees Multi Bee Jug - Medium

500ml

£20.00

1
Sophie Allport Bees Teapot - Small

500ml (2 cup)

£28.00

3
Sophie Allport Bees Placemats - Set of 4

29 x 21.5cm

£28.00

1
Sophie Allport Bees Napkins - Set of 4

41 x 41cm

£15.00

2
Sophie Allport Bees Beehive Shaped Tea Cosy

33 x 30cm

£15.00

1
Sophie Allport Bees Circular Hob Cover

38cm diameter

£13.00

3
Sophie Allport Bees Tea Towel - Cotton

45 x 65cm

£8.00

2
Sophie Allport Bees Bag Dispenser

19 x 44cm

£9.00

3