FREE POSTAGE on UK mainland orders OVER £99 (excludes highlands). Visit us for Exclusive In Store Offers
Tableware For Life
Visit us to see our large range of current & discontinued Denby and complimentary textiles and accessories.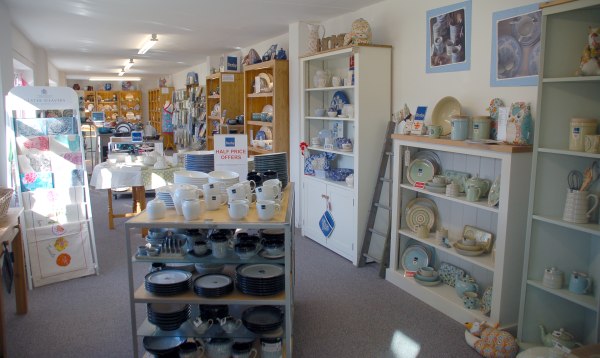 We have great offers on the current Denby ranges and anything we don't have in stock we are happy to order for you. It takes approximately 2 weeks. We also specialise in discontinued Denby ranges and if we haven't got what you are looking for we will try and find it for you at no extra cost.
If you make a purchase online and would like to collect it just let us know and we will refund your postage. Tel: 01480 700108 (Shop), 01480 463212 (Office)
Shop opening times:
Monday to Saturday 09:30 - 15:00
Other times available by arrangement
Please note we will be closed on Christmas Eve and Boxing Day. Closing at 1 on New Years Eve and closed New Years Day.
Address: 4 Nuffield Road, St Ives, Cambs, PE27 3LX (on St Ives Industrial Estate)
Also on site:
Cobwebs Furniture have a large range of ready made solid oak and pine furniture. They also offer a bespoke service and can make furniture to fit your requirements and colour. Tel: 01480 462777